Personalised bottle labels are beautiful finishing touches to bottles of wine or champagne given as wedding gifts, birthday gifts, or dinner gifts, and they can add a new layer of meaning too. Perhaps you're going to have one bottle of wine per wedding table and want to personalise the label with your names and wedding date? But if wine's not your thing, Confetti.co.uk also offer personalised bottle labels for water bottles too–perfect to have on hand at the wedding reception as refreshment after a night of dancing.
Bottle labels would be a great addition to a drinks bar too! Check out our signature drinks station DIY and see how you can make your own.
Featured above, left to right: Small Personalised Stemless Wine Glass | Personalised Classic Champagne Glass | Personalised Twisted Stem Champagne Glasses | Large Personalised Stemless Wine Glass | City Style Wine Label | Black Tie Bottle Stopper | Wine Bottle Shaped Corkscrew In Gift Box with Bistro Bliss Rectangular Label | Personalised Stemless Champagne Flutes | Natural Wood Coaster With Built-in Bottle Opener with Typewriter Monogram Etching | Monogram Teak Cutting And Serving Board Gift
Psst, want to hear a joke?
What did the grape say when it was crushed? Nothing. It just let out a little wine.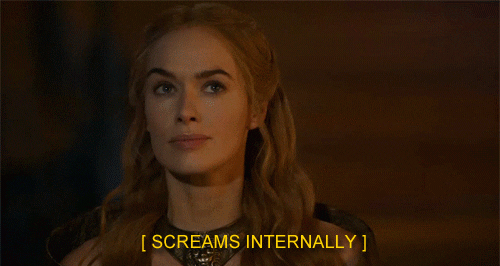 Wine Bottle Labels
Transform a simple bottle of wine into a gift, keepsake, or piece of decor with one of these personalised wine bottle labels. They're a fast, easy, and economical way to add personality to your gifts or decorations and Confetti.co.uk offer over 60 wine bottle label designs that can be customised with names, dates, and other text. There are all manner of styles and designs, so you can be sure to find something that complements your dream wedding theme, colour scheme, or even season. Furthermore, many of these personalised bottle labels come as part of one of our beautiful wedding stationery collections, so you can coordinate all of your stationery from your invitations to your reception drinks. Styles range from the clean, classic, and elegant to the bold, playful, and colourful, and there are even some that you can easily incorporate into your wedding decor itself by way of labels that display a decorative table number.
Bottle labels may seem like such a tiny detail as to be insignificant, but they can make an enormous difference. Whet your appetite with just 6 of our favourites below:
1) Classic Script
Featured above: Classic Script Wine Label
2) Expressions
Featured above: Expressions Wine Label
3) Vintage Lace
Featured above: Vintage Lace Wine Label
4) Fanciful Monogram
Featured above: Fanciful Monogram Wine Label
5) Lavish Monogram
Featured above: Lavish Monogram Wine Label
6) City Style
Featured above: City Style Wine Label, Black Tie Bottle Stoppers,  Small Personalised Stemless Wine Glass and Large Personalised Stemless Wine Glasses
More
Our shop even offers personalised bottle labels to go with these stylish corkscrew bottle openers and, if you're so inclined, you could even finish off the whole effect with a bottle stopper favour.
Featured above: Wine Bottle Shaped Corkscrew in Gift Box with Bistro Bliss Rectangular Label | Wine Bottle Shaped Corkscrew and Bottle Opener Favour with Retro Luxe Small Rectangular Label

Featured above: King's Crown Wine Stopper (Queen's Crown also available) | Double Heart Wine Stopper | Vintage Key Bottle Stopper | Heart Shaped Wine Stopper | Love Knot Bottle Stopper
Water Bottle Labels
Bottles of water come in very handy during parties or wedding receptions, when guests are spending a lot of time moving around having fun, so they're a thoughtful addition to your big day. Though water bottles may seem like small details it's amazing just how big a difference it makes having pretty labels to add colour and personality. Why not put your stamp on your own water bottles by adding your name and your partner's, your wedding date, and perhaps even a short phrase or saying like "Cheers!" or "Enjoy!" or something more meaningful to you?
With that in mind, like our wine bottle labels, Confetti.co.uk's range of over 50 personalised water bottle labels come in an array of designs and styles to suit a broad range of wedding themes, colour schemes, and seasons, and in many cases they appear as part of one of our wedding stationery collections. They are custom, personalised bottle labels that are professionally printed on self-adhesive paper and are so easy to personalise. See just a handful of water bottle labels below:
Featured above: Free Spirit Water Bottle Label
Featured above: Equestrian Love Water Bottle Label | Fleur De Lis Water Bottle Label | Vineyard Water Bottle Label | Perfect Peacock Water Bottle Label
Featured above: Love Wreath Water Bottle Label | City Style Water Bottle Label | Smart Type Water Bottle Label | Bistro Bliss Water Bottle Label
Furthermore, these water bottle labels are also suitable for mini bottles of prosecco as part of a wedding gift, a gift to a member of the bridal party, or even on-the-day wedding favours.
Featured above: Pink Ribbon Bows, Gold Foil Paper Straws, Personalised "Hello Gorgeous" Modern Floral Bottle Label, and a Glittery Gold Sequin Table Runner
Browse our shop now for the full range of wine bottle labels and water bottle labels and be inspired!
Featured above: Love Letter Ceremony Box Set
For more, make sure you check out our guide on how to host a wine tasting party. It's a great idea for hen parties, birthday parties, or even just a fun get-together with friends.